Active Holidays around Bretten in the Kraichgau Region
Experience the Land of a Thousand Hills
A hillside with fields, meadow orchads and forests as far as the eye can see - idyllic narrow passes, picturesque half-timbered villages and plenty of fascinating cultural sights, castles and palaces ... there is so much to see and explore during your active holiday in Bretten in the Kraichgau region! You will also find time to relax - as if by magic! The ancient and fertile land of the Kraichgau region is known as the "land of a thousand hills". This paradise-like spot on earth, with a pleasant climate, seems to be full of poetry ...
Neighboring the Kraichgau region to the east is the "Stromberg" region - Bretten is situated near its junction. The Stromberg region has more charming vineyards and soft river valleys with the rivers Neckar and Enz flowing through, great lookout points and more majestic half-timbered villages - in addition to its panoramic nature park Stromberg-Heuchelberg.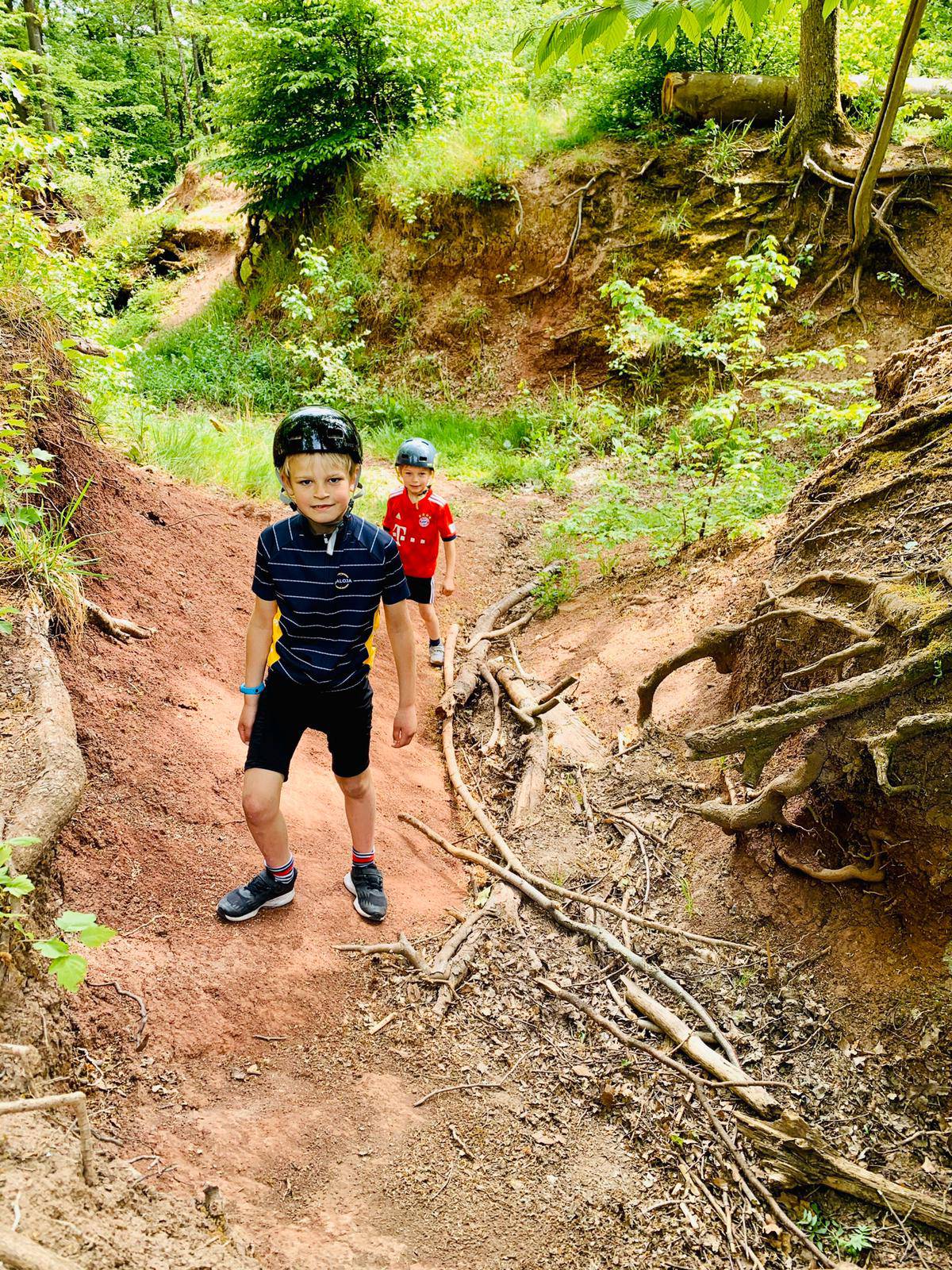 What would You Like to Do During Your Active Holiday in the Kraichgau Area?
Feel free to ask us for help when planning your activity holidays in Bretten. There are some maps and brochures on leisure activities at our front desk and the Krone team will take time to assist you with ideas and also pack lunch for you, if desired ... or pick you up with our hotel shuttle.
Or think about booking the
Holiday + Adventure
!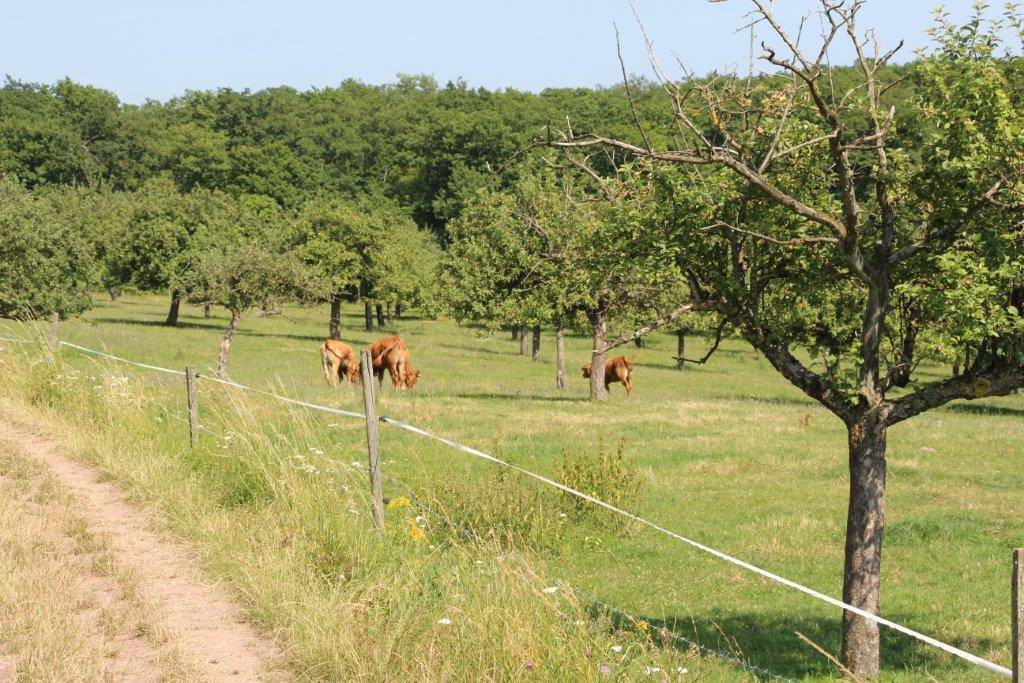 Discover Bretten
As a guest at Hotel Krone your are in the midst of history, so to speak. Our house forms part of the romantic complex of half-timbered buildings on the historic market square. It's a historical relict from the High Middle Ages. It's also the perfect point of departure for a walk on the tracks of 1,250 years of town history visiting the Melanchthon House, the Guardian Angel Museum, the Gerber-House, the Pfeiferturm - a tower, the Tierpark - a petting zoo, the Ruit lookout tower ... and of course, experiencing the traditional "Gemutlichkeit" of the locals - try out the weekly market for groceries; every Saturday and Wednesday on the market square.
Tip: Pay attention to our seasonal Bretten event-arrangements possibly including a night-watchman tour ...
Discover Cities & Castles Near-By
The baroque Bruchsal Palace is a special highlight in the region - but definitely not the only castle in the Kraichgau region: other famous palaces are located in Karlsruhe and Heidelberg - Think about strolling through the cities after visiting their majestic and historic palaces. There are many more castles and palaces to see and visit in the area ...
Visit the World's Cultural Heritage Site - the Maulbronn Monastery
The former Cistercian monastery is more than just a monastery – even service and residential buildings have been preserved and form this magnificent complex that combines a multitude of architectural styles in a unique atmosphere ...
Clic here to find out more about the Maulbronn Monastery
Hiking, Walking and Jogging
The gentle hillside of the Kraichgau region invites its visitors to explore the fantastic scenery on a pleasant hike or - for the more active ones - walking and jogging. Numerous hiking trails will take you to the most scenic corners during your active holiday in the Kraichgau region.
Click here for our Hiking tips and for The Krone hiking arrangements.
Cycling, E-Biking and Mountainbiking
Along golden fields in Germany's Southwest "breadbasket", passing picturesque vineyards, cycling uphill and downhill with a Mountainbike or from castle to castle visiting idyllic timbered villages ... Cycling stands for pure pleasure during your active holiday in the Kraichgau region in Baden-Wurttemberg.
Click here to find out more about cycling in the Kraichgau region & bike rental
Golfing
Golfing in the Kraichgau-Stromberg region in Baden-Wurttemberg stands for golfing in a picturesque hillside offering a great variety of golf courses – from courses without any start times to the 18-hole championship course ... including a Green fee voucher from us for you or even a culinary golf package!
All golf lovers - please click here!
Experience a typical "Hocketse"
If you see a broom at a junction or on the wall outside a restaurant in the Kraichgau region, then don't start sweeping but come inside - it's a special kind of 'inn' serving homemade food, local wines in a homely atmosphere.
Tip: Download the 'Besen'-App here
Swimming and Bathing
Summer feeling on the beach, cruising across the lake with a pedal boat - Enjoy this experience on lake Ehmetsklinge, a reservoir in the Zabergäu, 15 minutes from Bretten (by car). If you prefer open-air or indoor swimming pools, there is also a great variety to choose from. Or maybe you are more interested in some relaxation time in a "palm paradise"? Then visit the "Thermen- und Badewelt Sinsheim" (approx. 30 min. by car).
What's more ... High rope garden in Illingen & Bretten, historic train rides, hot-air balloon trips, nature trails, barefoot paths, carriage rides, the amusement park "Tripsdrill", "Auto- and Technik Museum Sinsheim" (museum for vehicles and technology), car racing on the "Ring" in Hockenheim and so on ... Adventure, fun and relaxing moments are guaranteed during your active holidays in Bretten!