Enjoy a Great Variety During Your Golf Holiday in Baden-Wurttemberg ...
Hotel Krone is located near-by 10 golf courses, all within a radius of 40 km
You don't need to travel far away ... for a great golfing experience. There are a number of quite challenging golf courses in an enchanting environment in Baden-Wurttemberg that will bring you golfing pleasure par excellence! You can choose from more than 10 different golf courses within a distance of only 40 km from Hotel Krone. Play on a different golf course every day during your 10-day-stay with us! ;-)
Book your room now for an "unbeatable" golf holiday:
The Golf time-out for Real "Connoisseurs" in Bretten
Playing golf, outstanding culinary delights, enjoying life.
Click here for the culinary Krone golf-time-out
Green Fee Discount for Your Golfing Experience in Baden-Wurttemberg
The Golf Club Pforzheim is located at a distance of 7 km only from Hotel Krone in Bretten. You can reach another golf club, Johannesthal, if you add another 5 km. Our hotel guests get a special Green fee discount in both clubs. Feel free to ask for a golf voucher at our reception desk. Of course, we can also make the golf reservations for you upon request.
Book your Golf Holiday with Green fees in a 3-Star Hotel Krone in Bretten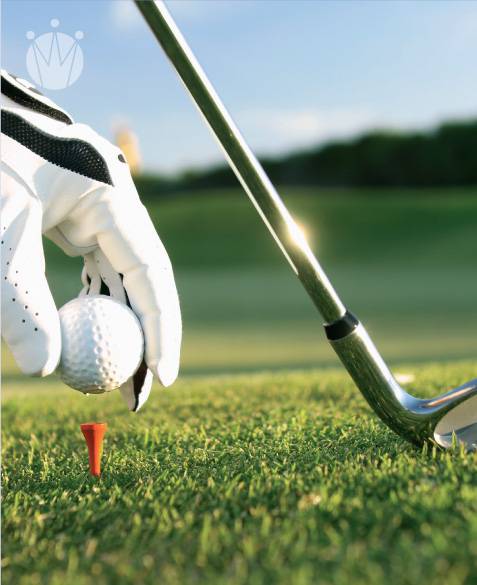 Golf Club Pforzheim, Karlshäuser Hof e.V. (Ölbronn-Dürrn)
World-class golf course
18-hole-championship course
In addition: a great driving range with 19 special courts, 6-hole short course, video lobby, 4 fairways for the "quick" game
situated north of Pforzheim in the lovely valley of Erlenbach
located in a protected forest area
Golf Club Johannestal e.V.
The Club with a sense of well-being situated in the Kraichgau hill country famous for its sporty/casual atmosphere
18-hole-course with challenging water hazards
Play golf without starting times
Views as far as to the Northern Black Forest
Club catering in a historic country estate
10 golf courses in the area
Golf Courses in the Kraichgau-Stromberg Area
A golf holiday in Bretten will allow you the pleasure of a special kind: In the Kraichgau-Stromberg region with its lovely hillside and vineyards, there are even 8 other golf courses welcoming new players besides the nearest golf clubs - the Golf Club Pforzheim and the Golf Club Johannesthal:
Golfclub Bruchsal e.V. in Bruchsal | Golfclub Schlossgut Neumagenheim e.V. in Cleebronn | Golf- und Landclub Schloss Liebenstein e.V. in Neckarwestheim | golfyouup GmbH in Ölbronn-Dürrn | Baden Golf & Country-Club in Östringen | Golfclub "Golfoase Pfullinger Hof" e.V. In Schwaigern | Golfclub Sinsheim Buchenauer Hof e.V. in Sinsheim | Public Golf Talheimer Hof in Talheim

Notice for beginners: golfyouup! offers trial-courses. For more info, ask at our reception desk!
Have Fun at the Golf Club of your Choice - See You Soon at Hotel Krone in Baden-Wurttemberg
Try out our healthy and vital breakfast buffet. The perfect foundation for a great round of golf. Afterwards, in the evening, our Relax Oasis will be the perfect destination of your choice to relax your muscles and senses. We will keep our fingers crossed for your Hole-in-One golfing experience in one of our Baden-Wurttemberg golf clubs!